Time Atlas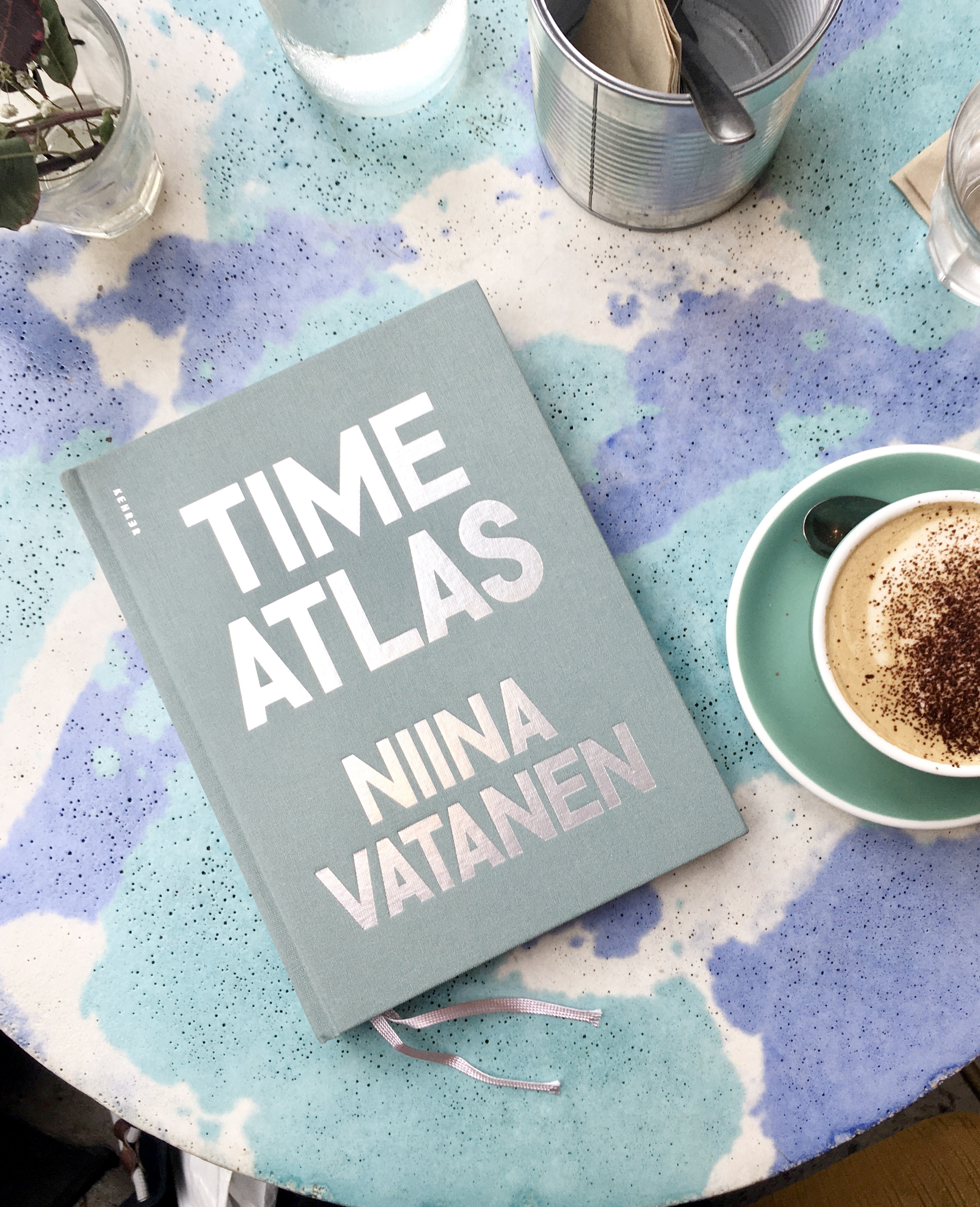 Time Atlas weaves together images from a variety of sources, from intimate personal archives to Internet imagery, old encyclopaedias, newspapers, guidebooks and manuals. Following an idiosyncratic visual and intuitive logic, Niina Vatanen combines all the different materials creating many new and surprising connections. Inspired by encyclopaedias, Vatanen organizes pictures loosely with thematic categories. She is focusing especially on questions concerning time and our perception of it, and exploring how visual memory, personal experience, and history intertwine.
Concept & photo editing: Niina Vatanen
Design: Leo Karhunen
Cloth hardcover with ribbon bookmark
17 x 22,5 cm
292 pages
103 color and 171 b/w illustrations
Germany 2019
ISBN 978-3-86828-943-5
Archive Play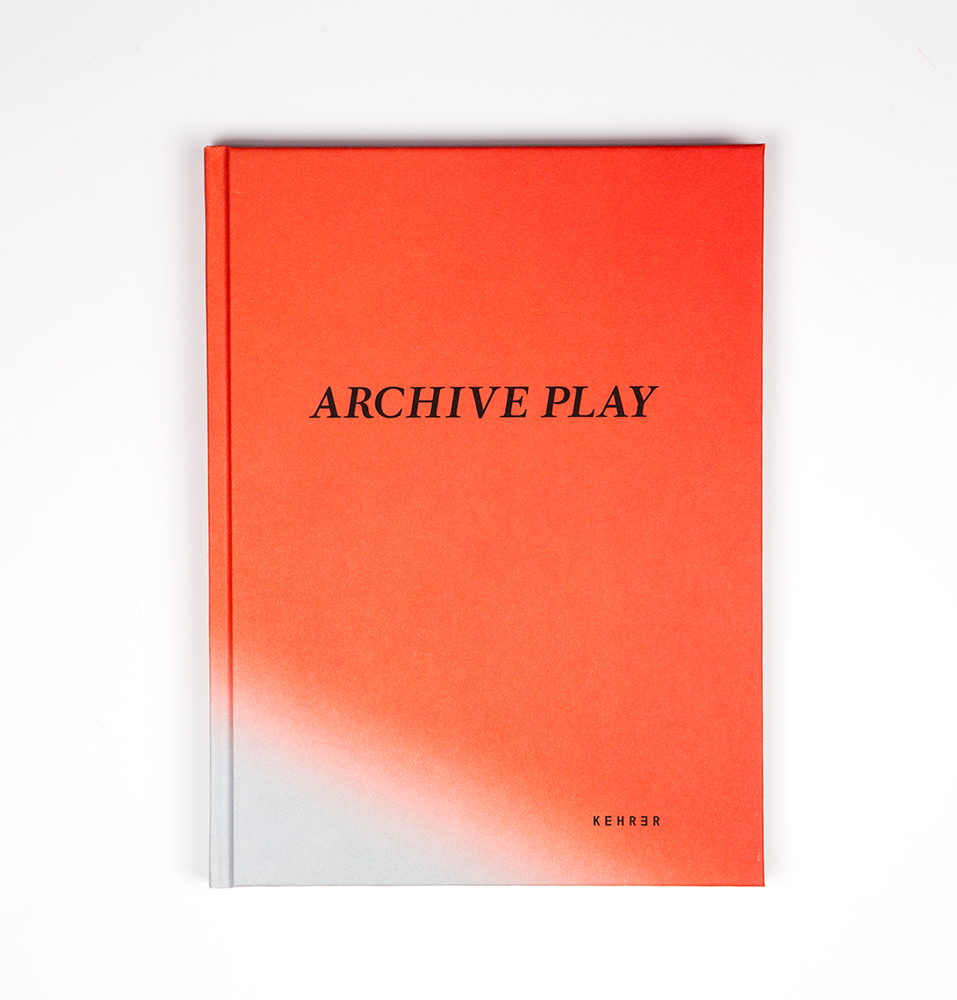 This book is a playful, tentative and imaginative exploration into the photographic archive as generator of multiple meanings and plentiful source of inspiration. The bodies of work, Present (Thank You Helvi Ahonen) by Hertta Kiiski and Archival Studies / A Portrait of an Invisible Woman by Niina Vatanen, were created as a response to the Helvi Ahonen collection, housed at the Finnish Museum of Photography. The 5,000 negatives that make up the original collection tell a touching story about the amateur photographer Helvi Ahonen's life, with all its joys and sorrows.
Archive Play is a joint effort between the curator Mirjami Schuppert and the artists Hertta Kiiski and Niina Vatanen. While it is a culmination of an intensive research and collaboration project, the documentation of the exhibition Glimpses of the Unattainable (Finnish Museum of Photography, Helsinki, spring 2014), it also is an independent work on its own. To accompany the photographs, a further interpretative layer is created by a fictional story written by Monika Fagerholm, an esteemed Finnish author.
Authors: Mirjami Schuppert, Monika Fagerholm
Artists: Niina Vatanen, Hertta Kiiski
Designed by Kehrer Design
Hardcover
17×22,5 cm
80 pages
41 color ills.
English
Kehrer Verlag
Germany 2014
ISBN 978–3-86828–588-8
A Room's Memory / Huoneen Muisti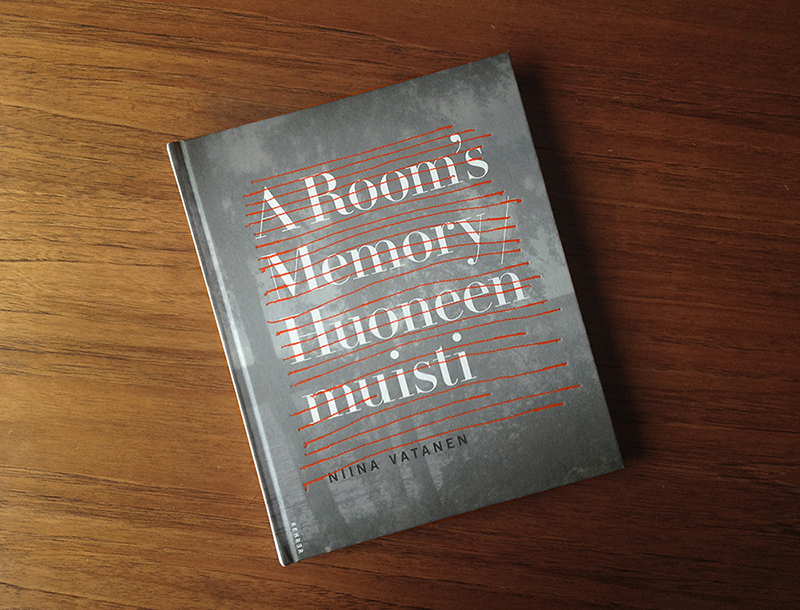 Niina Vatanen's first monograph, A Room's Memory, includes four bodies of works created between 2006 and 2012. Vatanen builds layers into her images through painting, cutting, bonding, staging and re-photographing. The images thus emerging interweave into a layered tapestry of time and memory.
The four works presented in the book are like four rooms of a house. They conceal untold stories about life, transience and love. There are recurring details and suggestive colors from room to room, opening the door for the viewers' own interpretations. Crumpled letter paper, butterfly collections, and marks of the passage of time on the walls reveal deeper meanings under the surface. The quiet and lyrical mood of Vatanen's images will stay with you long after you put the book down.
Authors: Pari Stave, Pessi Rautio
Artists: Niina Vatanen
Designed by Jussi Karjalainen
Hardcover
20×24,5 cm
160 pages
91 color ills.
English/Finnish
Kehrer Verlag
Germany 2013
ISBN 978–3-86828–420-1